Common Scents Soy Candles is an Irish business based in South Dublin  Our Soy Candles are made  from 100% natural soy wax, essential oils and essences, blended with love and care.  Poured into hand painted glass containers, these Soy wax candles burn cleaner, last longer, hold more fragrance and support the environment.  We have 20 fabulous scent combinations, from warm and spicy to floral and sweet and clean and bright.  There really is something for everyone!
Using combinations such as Jasmine and Lavender to aid relaxation, stimulating Rosemary, Lemongrass and Patchouli; beautiful Rock Rose, Lily and Lemongrass,  Chamomile, Orange & Vanilla, these candles will perfume your home and create a sense of well being and Mindfulness.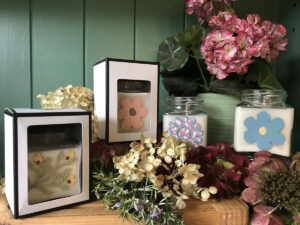 CLEAN AND FRESH SELECTION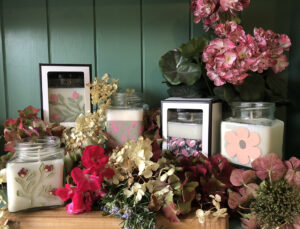 FABULOUSLY FLORAL SELECTION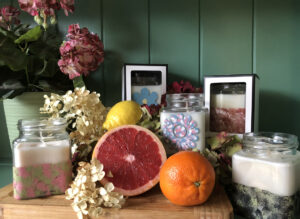 FUN AND FRUITY SELECTION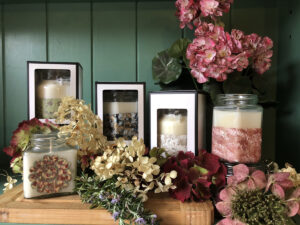 WARM & SPICY SELECTION
Common Scents Organic Soap Beautiful, glycerine based organic soaps  scented with 100%  pure essential oils add a rich and lingering scent, leaving your skin feeling clean, moisturised and beautifully perfumed.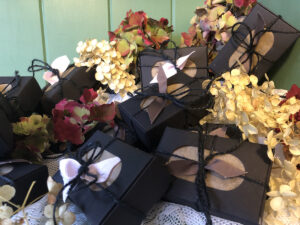 ORGANIC SOAP SELECTION