Check out our New Products and go to our Shop page for our full section
Rhubarb & Elderflower Soy Candle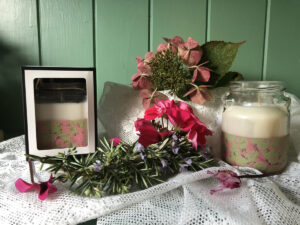 Rhubarb and Elderflower combine to create a beautiful, fresh, summery soy candle.
30 Hour burn time
Size 210 ml
Gorgeous Grapefruit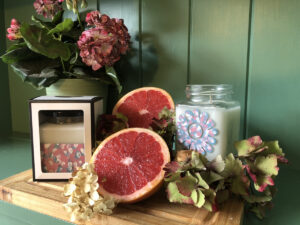 Georgous Grapefruit Candle
This fresh and clean scent will brighten up any room.
120cl – Burn time 30 hours. All of our beautifully hand-crafted soy candles, packed with scent, are environmentally friendly and have an…
Sweet Pea Sensation Soy Candle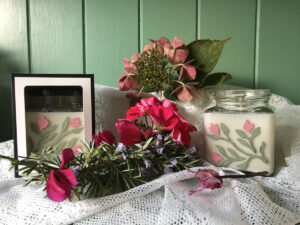 Fabulously floral, this Sweet Pea soy candle is sure to fill your home with the scent of summer all year round
Burn Time 30 Hours
Size 210 ml
Chamomile, Orange & Vanilla Candle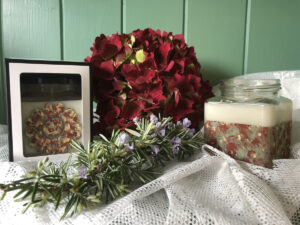 Chamomile, Orange & Vanilla Candle.
Gives of a warm and grounding scent – ideal for meditation or calming exercises.
120cl – Burn time 30 hours. All of our beautifully hand-crafted soy candles, packed with scent, are enviro…
Patchouli, Sandalwood & Vanilla Soy Candle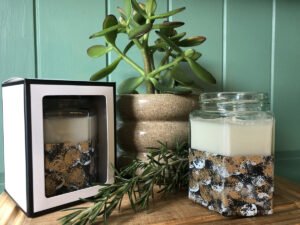 Decadent and Delightful, the Vanilla fragrance sits at the base of the beautiful, earthy Patchouli complimenting and softening while the Sandalwood soothes and comforts
Burn Time 30 Hours
Size 210 ml
Lemon & Lime Soy Candle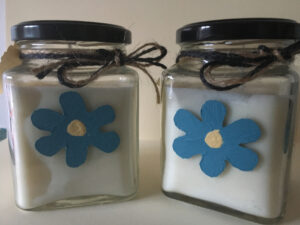 Lovely Lemon and Lime combine in this soy candle to freshen and uplift your home and your mood, giving a sense of wellbeing and cleanliness
Burn time 30 hours
Size 210 ml